Starting this year, all of the money raised by MileOne will be geared toward all cancers, not just breast cancer, and will stay in each of our local communities to fund an exciting new transportation program that offers cancer patients rides to and from treatment in Hampton Roads and Baltimore. We will also be funding research grants being completed at local universities and hospital systems.
Here are a few other changes happening this year:
The fundraising season is running from September 1st through December 7th. 
Instead of pink, all collateral and apparel will have lavender accents. Lavender ribbons represent awareness for all cancers, not just breast cancer. 
For the first time ever, we will be selling raffle tickets online for the raffle vehicle in Maryland. Please share MileOneACSRaffle.com with friends and family to purchase raffle tickets. Unfortunately, we cannot sell online tickets in Virginia.
The winning raffle tickets will be pulled on December 17 in Virginia and December 18th in Maryland at a MileOne dealership
New Fundraising Website
Due to the focus of our fundraising shifting away from solely benefiting breast cancer, we will no longer be fundraising on the Making Strides Against Breast Cancer website. Instead, we have a brand new, dedicated website just for MileOne:
www.Crowdrise.com/mileone4acs
Every store has a fundraising team on this page to direct people to for making online donations. If there are any problems with your team page (the goal isn't correct, you can't find it, etc.) please contact Melissa Tully at x10428.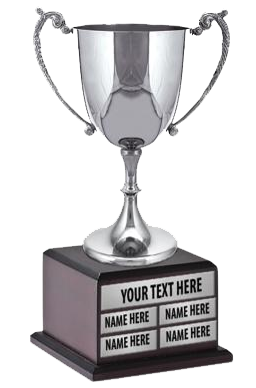 MileOne ACS Cup - Each division has a chance to win!
This trophy will be awarded to the store that meets the following criteria in each division:
Hit their fundraising goal
At least 25% of their employees purchased ACS shirts
More than half of their employees participated in fundraising events
Hosted two fundraising "events" at their store
The champion utilized resources available to them 
In the event of a tie, the store that exceeds their fundraising goal by the greatest percentage will be declared the winner. 
The presentation of the cup will be shared in the company newsletter, media outlets and social media through MileOne and the American Cancer Society.