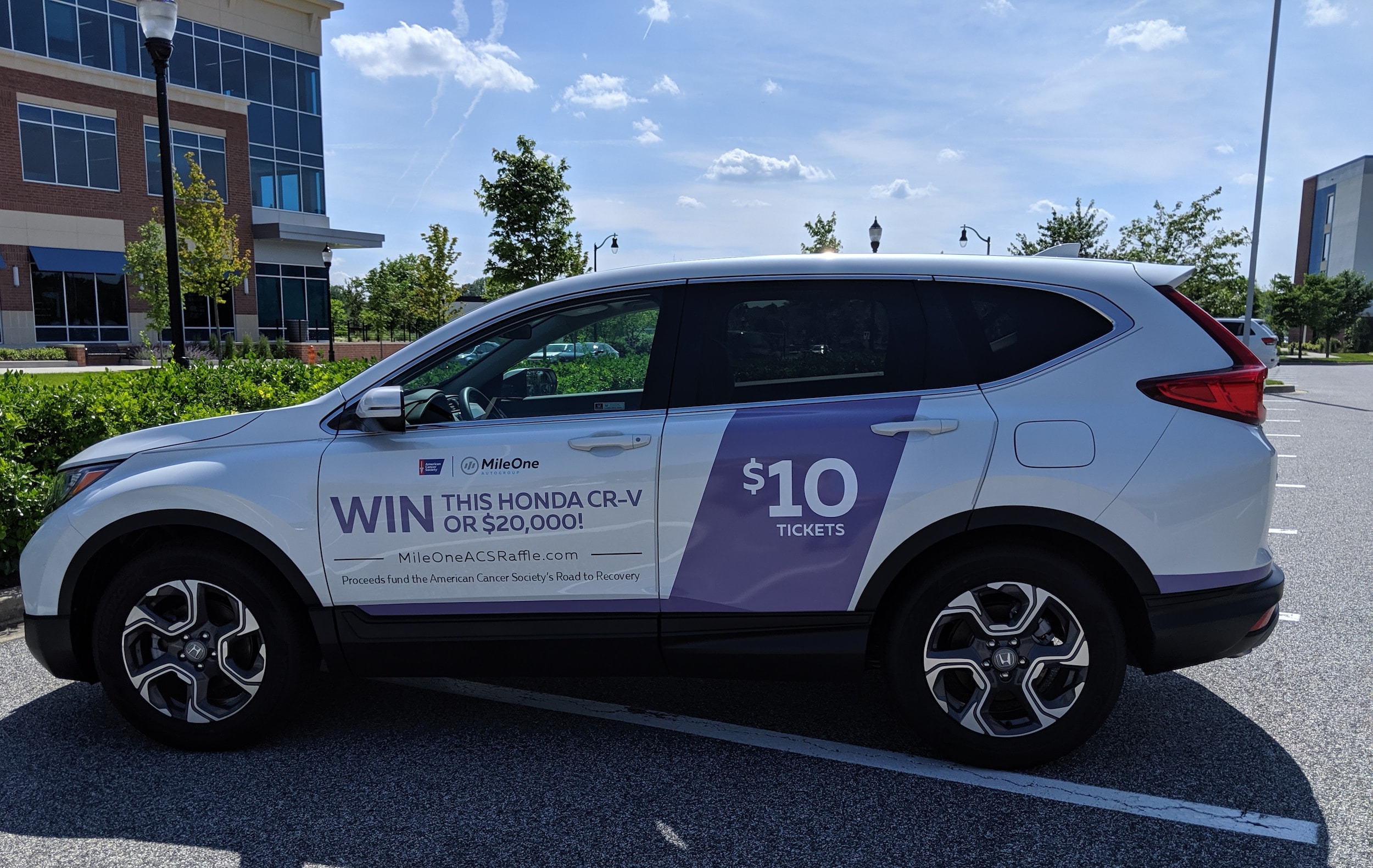 Each year, MileOne raffles two vehicles to benefit the American Cancer Society - one in Maryland and one through the Hall division in Hampton Roads. 100% of the proceeds go to ACS. Since we began fundraising for ACS in 2000, the vehicle raffle alone has raised over $2.3 million. This year's vehicle proceeds will fund the American Cancer Society's Road to Recovery program in Baltimore and Hampton Roads. 
Every store champion receive raffle tickets to distribute to their dealership during their fundraising kick-off meeting and can receive more by requesting them through Melissa Tully (x10428) in Maryland and Lindsey Lindak ((x50413) in Virginia. 
This year, both in Maryland and at Hall, we are raffling off a 2019 Honda CR-V EX. There will be no online ticket sales this year, due to new federal laws relating to online gambling. 
Ticket sales will end on Friday,
December 7th
. 
The winning raffle ticket will be pulled on
December 17th
at Hall Honda Virginia Beach by Bill Baker. 
The winning raffle ticket for Maryland will be pulled on
December 18th
at Heritage Honda Bel Air by Scott Fader. Both pulls will be shared across Facebook in a Facebook Live event.