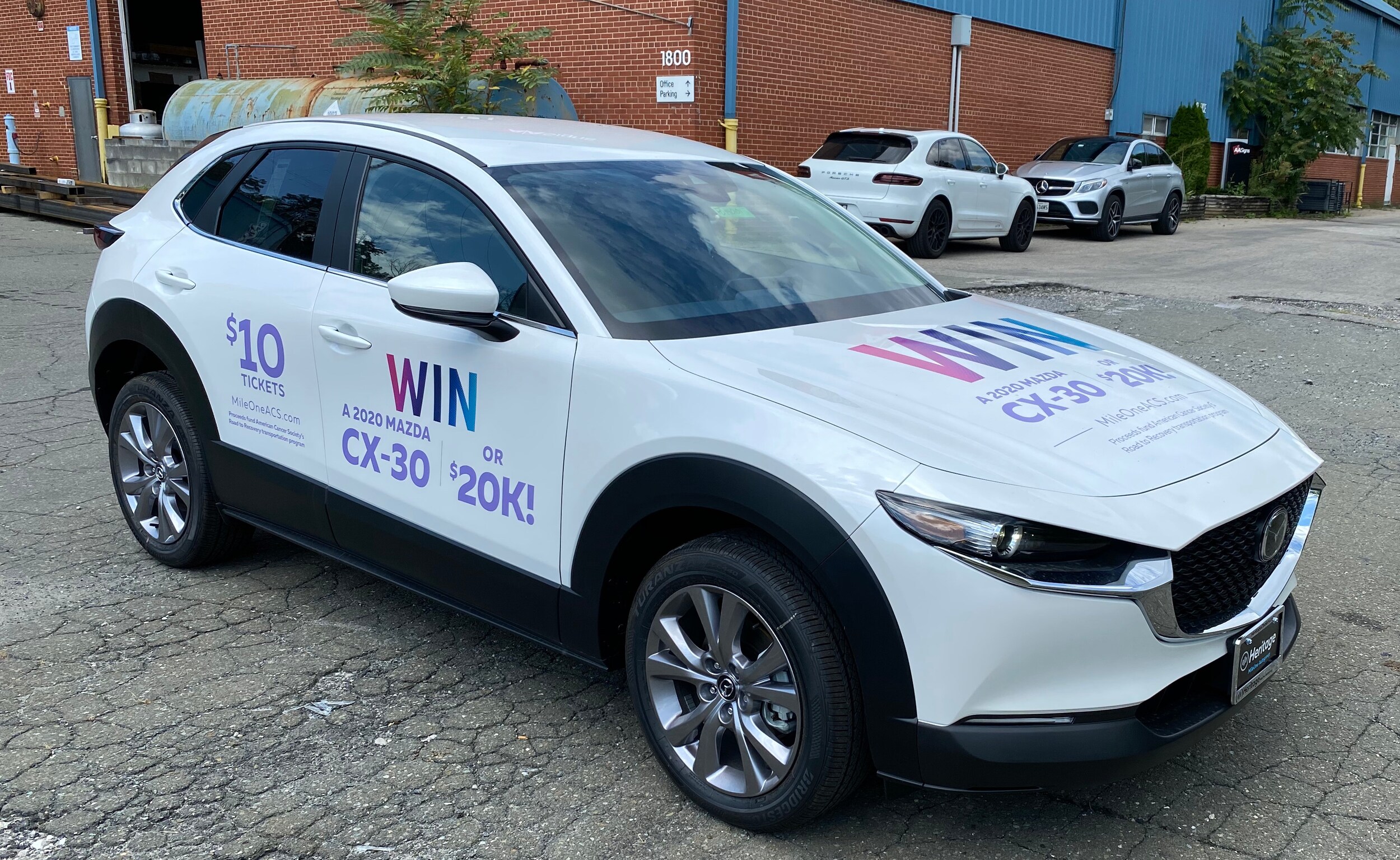 Each year, MileOne raffles a vehicle benefitting the American Cancer Society with 100% of the proceeds going directly to ACS. Since we began fundraising for ACS in 2000, the vehicle raffle alone has raised over $2.7 million. This year's vehicle proceeds will fund the American Cancer Society's Road to Recovery program in Baltimore and Hampton Roads. 
This year, at our Heritage, Silver Spring, and Hall divisions, we are raffling off a 2021 Mercedes-Benz GLA 250.  
To receive more tickets to sell, talk to your Store Champion or contact Jackie Smith (x10428) in Maryland or Amber Alderson (x50401) in Virginia. 
Ticket sales will end on
Tuesday,
November
 30th
. 
The winning raffle ticket will be pulled on
Wednesday,
December 8th
at Mercedes-Benz of Owings Mills by a MileOne executive.
The raffle drawing will be broadcasted across our MileOne Autogroup Facebook page with a Facebook Live event.